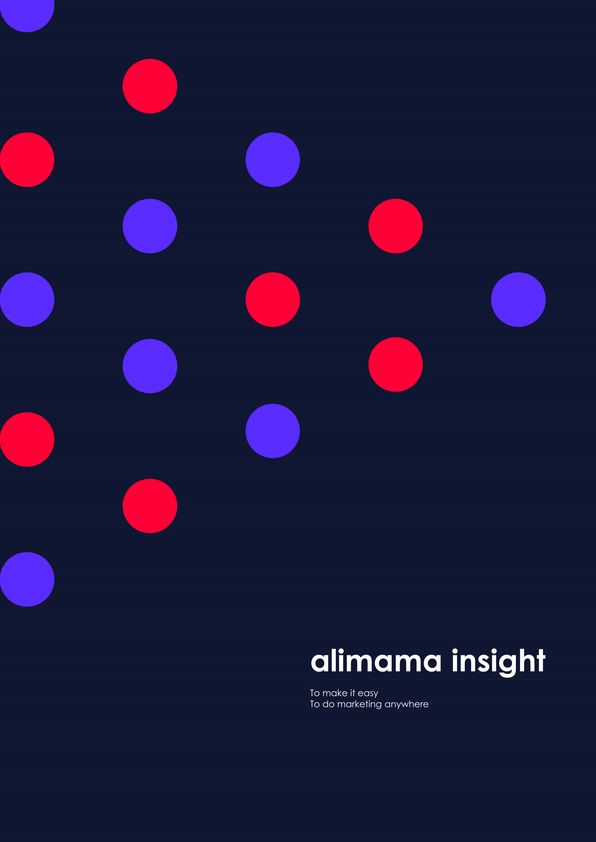 RecordTrend.com is a website that focuses on future technologies, markets and user trends. We are responsible for collecting the latest research data, authority data, industry research and analysis reports. We are committed to becoming a data and report sharing platform for professionals and decision makers. We look forward to working with you to record the development trends of today's economy, technology, industrial chain and business model.Welcome to follow, comment and bookmark us, and hope to share the future with you, and look forward to your success with our help.
The following is the Report on special people of beauty and wash care industry in 2020 From Ali mom recommended by recordtrend.com. And this article belongs to the classification: Life data, User Research, research report.
With the maturity of luxury consumption concept, luxury beauty has become a "social currency" for the younger generation to show their personality and taste. Heavy luxury consumers not only understand, pay attention to and appreciate the excellent quality, the ultimate service experience, but also pay more attention to the social responsibility of the brand itself. Consumers' expectation and pursuit of "luxury" will drive the brand to continuously innovate and pay more attention to the construction of core values. Today, tmall Taobao platform has gathered tens of millions of Sumei consumers. Sumei skin care and Sumei makeup grow at the rate of 200% and 100% every year respectively. Insight found that big promotion drives more than 50% of Sumei's skin care consumption, while Sumei's cosmetics consumption is equally divided between big promotion period and gift giving season. In the luxury skin care category, most of them are mature urban elites with high consumption power. Female consumers account for more than 80%, and nearly 20% of male consumers have obvious taste mentality. In contrast, the proportion of young male and female consumers in Sumei cosmetics category is quite the same. Women pursue the surprise brought by the discount, while men are more likely to give gifts and pursue joint brand new products. When expanding new customers, luxury brands need to pay attention to not only luxury groups, but also high-end beauty brand consumers, mass line beauty consumers with strong purchasing power, as well as cross industry self-care consumers and quality life consumers who pursue luxury and comfort. They often have the demand and willingness to upgrade their consumption.
Insight found that the party focusing on the composition and efficacy of beauty products leads a new round of skin care trend, and the annual growth rate of beauty consumption of the party doubled, which is 2-3 times of the overall consumption growth rate of the beauty industry. The ingredient party is mainly composed of delicate mothers under 30 years old. On the one hand, they like to be planted with grass and are willing to try new products. On the other hand, they are not blindly following and have their own opinions. They pay special attention to anti allergy, sun protection and other effects, cosmetic plant ingredients or professional ingredients, and prefer brands with scientific research background or main ingredients.
In gehujiaqing's products, consumers' persistent pursuit of plant extraction, natural fragrance and organic ingredients has spawned a group of natural schools that love natural and healthy organic brands. This group of people's consumption in gehujiaqing has increased by 50% annually, which is 1.5 times of the growth rate of the industry. Some of them are exquisite mothers living in the first and second tier cities, and the other part lives in small towns. The natural group pursues a comfortable life and knows how to balance discount and quality. In addition, gehujiaqing industry has more than 100 million family decision-making people, who are often buyers of household goods. Most of the family decision-makers are urban blue collar workers and middle-aged people in small towns, and 70% of them are women, who are virtuous and versatile housekeepers.
The pet market has more than 100 million consumers. The annual consumption of pet related products is 10 billion, and the annual growth rate is 30% – 50%. It is found that urban white-collar workers and exquisite mothers need more "meow star people" to accompany them. The proportion of urban blue collar workers is high, and the proportion of women is slightly higher than that of men. The overall population is over 30 years old, and most of them are married and pregnant. The popularity of "Wang Xingren" is high in low tier cities, especially among the middle-aged and young people in small towns, most of them are mature and stable family care people.
Insight found that tmall Taobao has gathered 20-40 million animation game fans. These young people who like to browse or buy peripheral products are called "two dimensional Mengxin". The average annual growth rate of young people in the beauty industry is 50%. Living in the Z generation of high-speed line, the circle has a strong sense of participation, animation, games, video, willing to pay for the interest. The new career, enjoy the fun, also love work. In the digital era, aborigines are in great demand for information. They are used to short video, graphics and other fragmented mobile information. They like fashion, digital and entertainment content. The station is active in live broadcasting, with good products and small black boxes. I guess you like all major channels. You love social communication and entertainment, and are frequent customers of community, AV, Meitu and shopping guide platforms. More eye and lip makeup, facial essence and personal care cleaning products, bold tasting new, when buying, pay attention to taste grade, style outside to show self. In contrast, the campus party is dominated by students from low tier cities, with limited consumption power and the pursuit of trends, so fast fashion products with high cost performance are highly sought after. They like to share when they buy, but they are also easy to grow grass. They pay attention to material benefits, and can attract them to "taste new" through trial. They pay attention to the external appearance value, and the consumption of make-up is higher than that of skin care.
Through the 360 degree insight of the beauty and wash care characteristic crowd around people, goods and market, and during the double 11 this year, the efficiency of the special crowd was verified respectively, hoping to guide the brand to carry out fine matching of people and goods, hatch out more application scenarios, and improve the operation efficiency of consumers.
If you want to get the full report, you can contact us by leaving us the comment. If you think the information here might be helpful to others, please actively share it. If you want others to see your attitude towards this report, please actively comment and discuss it. Please stay tuned to us, we will keep updating as much as possible to record future development trends.