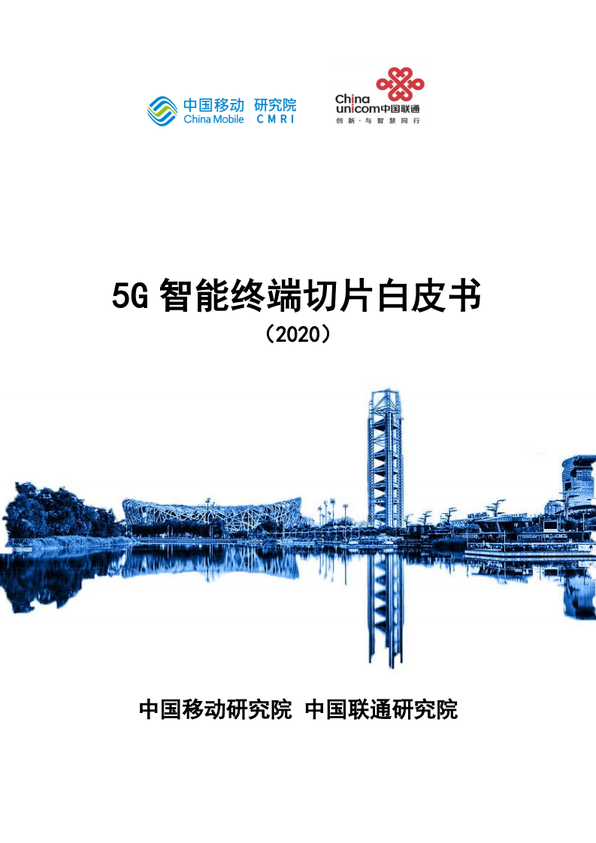 The following is the White paper on 5g intelligent terminal chip in 2020 From China Mobile recommended by recordtrend.com. And this article belongs to the classification: 5g industry, research report.
The white paper aims to gather resources from all sectors of the industry, discuss the plan to speed up the end-to-end business promotion of 5g chips, realize the scale business of 5g chips as soon as possible, and finally realize the integrated development of 5g industry, personal consumption field and Internet application.
As the key technology and important foundation of 5g era Services for all walks of life, slicing will become a new fulcrum and new value growth point for operators and emerging services in various industries in 5g era. In addition to service industry customers, slicing will also bring new personalized business experience to customers in traditional consumption field. Compared with traditional QoS, slicing can not only provide differentiated services based on different services, but also effectively isolate the same type of traffic. It can also provide differentiated personalized services for different users for the same service, supporting new business models, such as providing differentiated services for users in cloud play, live video, HD video playback and other personal consumption areas.
China Mobile has been committed to promoting the commercial implementation of slicing technology in the consumer field. Recently, we have cooperated with Tencent, Migu, Huawei, ZTE, Ericsson, Qualcomm, Lianfa technology, Ziguang zhanrui and other industry partners to carry out the test and verification of slicing technology solutions: we have completed the slicing compatibility and matching test, focused on the verification of the complete slicing solutions including appid / FQDN / IP3 tuple / DNN and a variety of intelligent terminal slicing design and implementation solutions, and completed the slicing end-to-end The key functions and scenarios such as end-to-end process verification and interoperability between slicing systems are tested and verified. At the same time, China Mobile has also set up 5g smart terminal slicing project in GTI, NGMN and other international industrial organizations, which has won extensive support from operators in many countries / regions, including Vodafone, German Telecom, T-Mobile us, Italy Telecom, Korea Telecom, Canada bell, Hong Kong HKT, US Cellular, Philippines smart, etc. We hope to create an increasingly mature and healthy 5g end-to-end slice service new ecosystem by working with global industry partners.
Huang Yuhong, vice president of China Mobile Research Institute, and Chi Yongsheng, vice president of China Unicom Research Institute, delivered opening speeches at the release ceremony of 5g intelligent terminal slicing white paper. Deng Wei, deputy director of wireless terminal Institute of China Mobile Research Institute, gave a detailed introduction to the white paper. The white paper on 5g smart terminal slicing is an important part of the commercial implementation of 5g slicing. Facing the current consumer market of personal smart terminal with huge user base, it mainly focuses on the application of slicing in 5g smart terminal, deeply analyzes the unique technical capabilities and service advantages of slicing service, and combines with the impact and demand of emerging mobile Internet applications on the terminal, The challenges of slicing characteristics in terminal system design and technical implementation are described, and 5g terminal slicing reference architecture and technical solutions are proposed. It aims to provide clear industry guidance for 5g intelligent terminal to support slicing ability, provide personalized customized network services for users, meet the differentiated emerging service needs of users, and realize 5g end-to-end services with more flexible, convenient and multi-functional characteristics.
As the operator with the largest scale of users in the world, China Mobile actively promotes and leads the development of new technologies, and accelerates the implementation of 5g smart terminal chip technology. It is another "pioneering and innovative" journey for China Mobile to join hands with industry partners to lead the new direction of industrial trend, incubate potential high-quality new technologies, and explore new fields in the future industry. In the foreseeable future, intelligent terminal products based on 5g chip will accelerate the cross-border integration and collaborative innovation of traditional communication industry, individual users and Internet applications, and finally realize the beautiful vision of "5g changes society".
If you want to get the full report, you can contact us by leaving us the comment. If you think the information here might be helpful to others, please actively share it. If you want others to see your attitude towards this report, please actively comment and discuss it. Please stay tuned to us, we will keep updating as much as possible to record future development trends.
RecordTrend.com is a website that focuses on future technologies, markets and user trends. We are responsible for collecting the latest research data, authority data, industry research and analysis reports. We are committed to becoming a data and report sharing platform for professionals and decision makers. We look forward to working with you to record the development trends of today's economy, technology, industrial chain and business model.Welcome to follow, comment and bookmark us, and hope to share the future with you, and look forward to your success with our help.