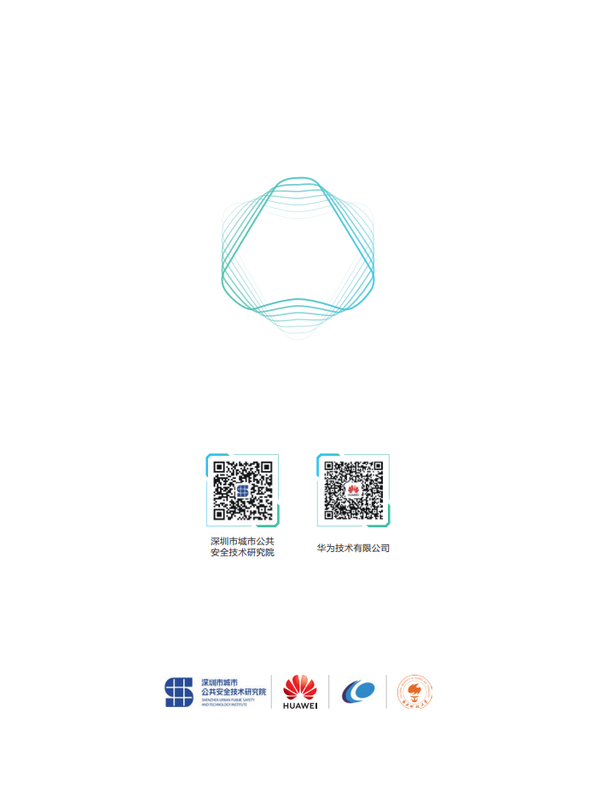 The following is the White paper on urban security development From Pengcheng agent recommended by recordtrend.com. And this article belongs to the classification: research report, network security.
At the China International hi tech fair 2020, Shenzhen and Huawei jointly released the white paper on Pengcheng intelligent agent urban security development (hereinafter referred to as the white paper). The white paper is jointly written by Shenzhen Institute of Urban Public Security Technology Co., Ltd. (hereinafter referred to as "Institute of urban public security"), Huawei, communication information center of emergency management department and South University of science and technology. Based on multi-party research understanding of urban security development and industry experience, it provides top-level design and Implementation for intelligent upgrading of urban security development in Shenzhen from the perspective of security development practice Construction path.
Build the wisdom of the whole scene, and jointly govern the whole cycle security
China is experiencing the world's largest urbanization process, with the rapid expansion of urban size, the high concentration of population, vehicles, buildings and infrastructure, the increasing frequency of extreme weather events, the overlapping of stock and new security risks, and the increasing complexity. Once disasters occur, the consequences will be serious and the impact will be huge.
In order to face the severe and complex urban security situation, Shenzhen adheres to the new concept of security development and full cycle management. The Municipal Emergency Management Bureau, together with the communication and information center of the emergency management department, Huawei, the Institute of urban safety and Southern University of science and technology, takes the lead in putting forward the concept of "building the wisdom of the whole scene and governing the full cycle security", formulates the urban security development strategy, and clarifies the strategic path and vision With the method of whole process safety governance, a new paradigm of urban safety development whole cycle governance is designed.
According to the white paper released this time, Pengcheng security development agent is not only the core of "building the wisdom of the whole scene and governing the security of the whole cycle", but also the core engine of enabling the wisdom of the whole scene. It is demand-oriented, data-driven, and intelligent. It focuses on the pain points and difficulties of urban security development. It is oriented to the multi-level of "City District Street Community", and constructs a cross level, cross region, cross system, cross department, and cross business urban security application system, which provides comprehensive support for production safety, disaster prevention and mitigation, urban and rural security, emergency rescue, epidemic prevention and control, and comprehensive support Scene intelligence enabling. Through the five step path of "planning – design – construction – operation – renewal", we will practice the new ecological concept of "co creation, CO governance, sharing and win-win", build an open and prosperous ecological circle for urban safe development, promote the industrial cooperation among Guangdong, Hong Kong and Macao, and realize the organic unity of social and economic benefits.
Build Pengcheng safe development agent, create a model of safe development city
Shengguo, general manager of Huawei's emergency management business department, made a special speech on "Pengcheng agent – Interpretation of white paper on urban security development". He said that Pengcheng security development agent is the kernel engine of full scene intelligence enabling. Relying on the four layer technical architecture of intelligent interaction, intelligent connection, intelligent center and intelligent application, Pengcheng security development agent builds a full scene business application system of "one database, three pivot n system", Support Pengcheng Shenzhen's safety development in the whole cycle and create an example of urban safety development.
Pengcheng security development agent forms an integrated collaborative intelligent system through the following four layer technology architecture: Pengcheng security development agent technology architecture
Smart application: focus on security development problems, use urban security intelligence center to build smart applications such as safe production, disaster prevention and reduction, urban and rural security, emergency rescue, epidemic prevention and control, and comprehensive support, so as to drive the smart implementation of the whole scene of urban security development.
Intelligent center: apply highly intelligent, self evolving, safe and controllable data enable, AI enable and application enable, gather urban safety big data, provide artificial intelligence services for urban safety development business applications, and build urban monitoring and early warning intelligent center, emergency command intelligent center and safety education intelligent center.
Intelligent connection: connecting the intelligent center and intelligent interaction, it has three characteristics of ubiquitous Gigabit, deterministic experience and super automation, and realizes the intelligent connection of all things and Wanzhi Internet with the requirements of massive access, high concurrency, burst and real-time of urban security.
Intelligent interaction: connect physical space, social space and information space, comprehensively perceive urban safety signs, collect urban safety data, and promote the free flow of data and AI.
Agent is an effective way to realize full scene intelligence. At present, Huawei and Shenzhen, Chengdu, Fuzhou, Nanchang and Changchun have announced the joint construction of urban agents, which will push the construction of smart city into a new stage and move forward to a full scene smart city.
If you want to get the full report, you can contact us by leaving us the comment. If you think the information here might be helpful to others, please actively share it. If you want others to see your attitude towards this report, please actively comment and discuss it. Please stay tuned to us, we will keep updating as much as possible to record future development trends.
RecordTrend.com is a website that focuses on future technologies, markets and user trends. We are responsible for collecting the latest research data, authority data, industry research and analysis reports. We are committed to becoming a data and report sharing platform for professionals and decision makers. We look forward to working with you to record the development trends of today's economy, technology, industrial chain and business model.Welcome to follow, comment and bookmark us, and hope to share the future with you, and look forward to your success with our help.