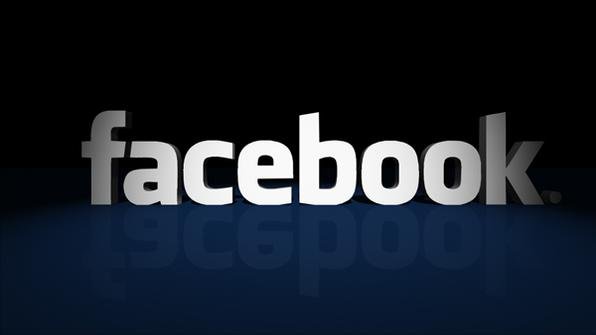 RecordTrend.com is a website that focuses on future technologies, markets and user trends. We are responsible for collecting the latest research data, authority data, industry research and analysis reports. We are committed to becoming a data and report sharing platform for professionals and decision makers. We look forward to working with you to record the development trends of today's economy, technology, industrial chain and business model.Welcome to follow, comment and bookmark us, and hope to share the future with you, and look forward to your success with our help.
The following is the Apple will be a competitor in the future, Zuckerberg said From Facebook recommended by recordtrend.com. And this article belongs to the classification: instant messaging , Picture sharing, social networks.
On January 28, 2021, social networking giant Facebook( NASDAQ:FB )After the closing of the US stock market on Wednesday (early in the morning of Thursday, Beijing time), the company released its financial report for the fourth quarter of fiscal year 2020.
According to the report, Facebook's revenue in the fourth quarter was $28.072 billion, up 33% compared with $21.082 billion in the same period last year, exceeding expectations; its net profit was $11.219 billion, up 53% compared with $7.349 billion in the same period last year; its diluted earnings per share was $3.88, up 52% compared with $2.56 in the same period last year, exceeding expectations.
After the financial report was released, Mark Zuckerberg, chairman and CEO of the company, Sheryl Sandberg, chief operating officer, and David Wehner, chief financial officer, held a conference call to introduce the company's operation and financial situation in the fourth quarter, and answered analysts' questions on the spot.
[Facebook's fourth quarter results exceeded expectations, but issued a performance warning! Down more than 4% after hours]
The following is the record of the financial report meeting:
Morgan Stanley analyst: what quantifiable signals can we see on instagram shopping that give the management the confidence to continue to push forward in this aspect? The second problem is that the management once mentioned in the opening statement that the expenditure of consumers has shifted from services to products, which may become a headwind factor in the second half of the year. There are 10 million advertisers on Facebook, so which categories of advertisers can explore, and which strategies can bring more advertisers and more services to the platform?
Cheryl Sandberg: with instagram shopping, we launched a new shopping label on instagram in the fourth quarter. We think this is an integral part of our business activities. We have always been a place where people discover new products and services. We are very interested in accompanying people through the whole process from discovering products, purchasing products, finding products and services to checking out. Moreover, our shopping business is also a part of it. We see data rising. Although it's still early, we think that enterprises and people have gained a good experience. As always, we want to provide an excellent experience for end users through our advertising products and commercial products so that they can find what they need.
DW: according to bea data, in the third quarter, although consumer spending on services fell year-on-year, consumer spending on goods actually soared to the highest level in 15 years. We don't have fourth quarter data, but we hope this trend will continue. Our business, relative to total GDP or total consumer spending on products (such as the United States), is more product oriented. Therefore, in general, we are doing more products. We will continue to invest in brand awareness and in services such as tourism. But we expect that in 2021, we will continue to focus on products as we have in the past. Therefore, we will continue to invest in making our advertising products more relevant to our services.
JP Morgan analyst: there will be some adverse factors to achieve the predetermined advertising revenue target. Have you changed your view on IDFA in the past few months? How can Facebook now partially weaken the impact of this, and how will it affect the core products?
DW: I don't think there will be any big change in our thinking about IOS 14. We think this will be a disadvantage for the advertising business. Not limited to IDFA, we must have a prompt to ask people to allow the use of third-party data for personalized advertising. So whether you use IDFA or not, this is the case. And we think it will lead to a high exit rate, which is also included in our outlook. We expect to see the impact by the end of the first quarter, but the timing is uncertain and apple has not yet explained that. We really hope that as more and more users adopt IOS 14 and get these permissions, this impact will gradually expand this year.
When considering mitigation measures, we will try our best to mitigate, but this is a platform wide change, so it will affect everyone. In addition, as time goes by, we hope to provide more transformation opportunities to help enterprises through activities such as stores, click message ads, etc. Obviously, since it is specifically targeted at audience network products, as we have explained in the past, this will have a significant impact on the audience network on IOS. However, considering the scale of the business, this actually has a greater impact on the core advertising business on IOS.
UBS analyst: what are the key investments that can be used to develop more opportunities? For example, hardware and content? How to quantify the more difficult situations you will encounter in the future?
Mark Zuckerberg: when we started to study VR (virtual reality) and AR (augmented reality), we basically decided that it was feasible to build virtual reality first. We think it's part of a continuous ecosystem for space, immersion, computation and presentation. Therefore, we are now trying to use VR for key operations. I believe Quest 2 is the first mainstream virtual reality product to run well, and I am very proud of it. Our goal is to continue to provide content and themes, and work with developers and deliver new features to devices. Like last year, we have provided hand tracking, and this team has done a great job. It makes the device better and adds value.
We will also continue to develop new hardware. The new hardware will apply to the same platform. Therefore, the content for Quest 2 should be forward compatible. In this way, we will build a larger installation base around the existing virtual reality headphones. At the same time, we are building the future. We're investing in basic technology, making ar glasses, hoping they can support a lot of the same content. It's a long-term investment. I think it's very important for us to realize our vision of what we want to do. What we will be able to build with VR and VR is the social experience I've wanted to build since I was a child, and I'm very happy to be able to unlock this experience. And from a strategic point of view, it's important to have more control over our own destiny for the operating systems and platforms on which all our services run.
DW: in the fourth quarter of this year, our results were very strong. We discussed a number of drivers. Several are related to the epidemic, which is both a shift to online commerce and more spending on products rather than services. In the fourth quarter, we also saw the strength of all advertisers. We have seen SMEs recover and start to grow in the second quarter and the third quarter or the third quarter. In the fourth quarter, we have also seen the strength of some of the largest advertisers.
In 2021, we will face more difficult competition in the second half of the year. Some things related to the epidemic are likely to return to the past, such as whether more consumer spending will shift from products to services. Then there are the disadvantages related to privacy, and the biggest one is IOS 14. Therefore, of course, we expect the performance to increase, and the most important thing is that we will usher in a more difficult environment in the second half of the year.
Bank of America analyst: besides IDFA, what factors of IOS 14 make you compete directly with apple? There's a survey about FTC. Is there anything to share?
Mark Zuckerberg: in terms of competition with apple, I have three or four product focus areas. In addition to what we do in the community (which I think is very different from what Apple does in the community), I think the competition with apple in the other three areas will be very obvious. Of course, IMessage is the most popular service in the United States. I think it's because they're pre installed, which gives them some advantages that other apps don't have. In terms of business and support for small businesses, there are some changes in IOS 14, which we think will cause some problems, especially for small businesses. In the long run, as we move towards building the next computing platform, I think apple is also a competitor.
On the whole, I want to emphasize that making clearer rules will be very helpful to us and the Internet industry as a whole. It will involve how to solve some social problems, how to deal with the content or how to deal with the election, and the privacy norms that the government wants to set. All these issues need to be weighed. All content, election content and election issues need to be weighed against allowing people to express themselves freely, as well as security, privacy and other social equality. I think it is difficult for private enterprises to balance these. And I think it would be better to have clearer guidance and clearer rules. Therefore, this will be what we continue to advocate.
Analyst from Barclays: This is the first year-on-year price increase in a long time. This is the result of multiple factors. But you also mentioned that Dr advertisers of stories also play an important role. What's the difference between stories and feed prices? What kind of Dr advertisers see the role of maximizing stories advertising?
DW: the increase in pricing really depends on the increase in reading. We're seeing a 25% slowdown in reading growth this quarter from 35% in the third quarter. Some of the reasons are due to the product optimization of instagram in the fourth quarter of nineteen and the normalization of Facebook participation trend. Therefore, we hope that with these trends, this overall situation will continue into the first quarter. We will then continue with iterative improvements to improve performance and pricing over time. For example, instagram stories, we have been committed to improving Dr performance through better advertising in the activities, and running better on stories. We have seen some good progress in this aspect. Therefore, we call it the driving force of price improvement. There is still a gap between stories ads and feed ads, but we are satisfied with the progress made in this area.
Baird analyst: what's the difference between messenger and WhatsApp? How's reels doing now? Time planning for realization?
Mark Zuckerberg: I mean, the biggest difference between WhatsApp and messenger is obviously the connection with Facebook. So even if you can send messages across different applications and have higher interoperability, and we bring the same world-class privacy capabilities to both, I think it will still make the two applications look different. I also think that the beauty and focus of an application will depend on the different functions it contains. I think we've always focused on making WhatsApp a very practical experience, with more emphasis on simplicity. So, we're going to continue to add new features, but we're going to keep them relatively rudimentary. In Messenger, we have many tools and functions for expression. We will also continue to add more.
Sheryl Sandberg: on the reels side, we are very happy with the early consumption data, and we have a lot of work to do to make it easier for people to create and discover content. We have now extended our products to more than 50 countries and regions. To cash in, we launched brand content tags in reels to help creators share content and make money. We developed the shopping function in reels. They also advertise. We will follow the same pattern as other products, such as stories. We launch consumer products. Make sure the product is right for the market and people are using it. Then, we launch an advertising product. And make sure it's good for consumers. We make improvements every quarter to expand the scale of our products. Therefore, we will strive to make it easier for people to do the right business and create the right advertising format. We will try to attract these ads to people who may be looking for the product or service.
Analyst of truist Securities: as for community groups, the management has mentioned to dilute civil society and political groups. How large are these groups on the website? Is it possible to quantify whether this is a headwind factor in 2021? Second, how do you view the role of Facebook or other social media platforms?
Mark Zuckerberg: we don't share any statistics about civic and political content, but it's just a small part of the content, and all the feedback we get from the community shows that the vast majority of people want it to stay that way. And I think that in the whole society, there has always been this trend, many things have been politicized, and politics has a tendency to sneak into everything. And a lot of feedback from the community shows that people don't want that. They come to the platform to connect with friends and family, and with the communities they care about. I think that if we can reduce the political factor of service, we can do better in the existing core work, and can better help people get together and help build healthier communities.
We have to weigh that carefully, because we stand up for freedom of speech. So I believe that if people want to be able to discuss these things or join groups there, then of course they can. However, I just don't think it's good for the community to recommend the content now. And I don't think it's a headwind factor.
DW: it's not a hindrance to our prospects for 2021. Of course, in advertising, the political factor is also very small. Even in an active political quarter like this, revenue is still small.
Mark Zuckerberg: 230 clause bill. I've testified in Congress. I do think Congress should update section 230 to make sure it's what people want. This bill has been in force for 25 years, and it's very important. It helps build the prosperity of the Internet, provides Internet platform tools, and balances freedom of speech and security. And I think it goes a long way in ensuring that values like free expression are integrated into the DNA of the Internet. So I think any changes should be carefully considered, not only from the perspective of big companies like Facebook, Google or twitter in terms of updating content review policies, but also to ensure that new companies continue to emerge. Therefore, we have always been very supportive of this.
Back in 2018, we supported a change to prevent sex trading. We will support similar efforts to address such hazards as the exploitation of children and opioids. We will also support a new campaign to make the content auditing system more transparent. All these details are important, of course, but we hope to work with the new Congress on this.
Cowen analyst: management provides more services for Facebook groups. What is the expected usage? Will it become an important cash channel in the future? In terms of IDFA, are advertisers ready for these changes?
Mark Zuckerberg: first of all, for businesses, I don't think we will separate the community from friends and family. They are all different types of content displayed in the information flow that people interact with. I think this may have become an important driving force for business development and the value people get from services today. Therefore, I think as this situation continues to grow, it should be realized in the future.
What we are seeing now is that there are all kinds of groups and communities on Facebook, from the funny meme group to the group receiving help. And I think, despite that, most communities now have information flows and ways to convey information to people. However, when I think about the communities I live in, they often have more institutional structures, secondary communities, people who help people to participate and find direction, and help them get the maximum benefits from what the organization provides. This is a very important community organization. I hope there are more such organizations that can organize and build communities online more effectively.
Therefore, I think there are many different tools. If we can provide cross messaging and cross video chat, if we can help in many fields, then we can make groups on Facebook not only meet your needs, but also support publishing some content and participating in a certain post. Moreover, we can help more organizations to establish such a group Community institutions. I think it could be a big contribution.
Cheryl Sandburg: second, we think it is very important and we attach great importance to it. Small businesses rely heavily on personalized advertising, which uses data in a very private and secure way to attract customers interested in their products and services. For large enterprises, we can buy advertisements for the whole country and the whole region. Small businesses cannot. They have to pinpoint the audience. And I think one of the main pillars of our business is that we have targeted delivery in a very private and secure way.
IDFA makes small businesses worry that they will not be able to buy effective advertising. If all personalized advertising disappears, small businesses will lose 60% of their website sales. Now, we don't think Apple intends to implement it quickly, but that's the general direction that's going to happen. It's very bad for their business, and it's also very bad for economic growth, because most of our job growth comes from small businesses. I think it's worth noting that it's not just about advertisers. Some of these changes will also affect developers and other forms of business. Creators and developers worry that some of their free services will have to start charging or shutting down, forcing them to make money by subscribing or otherwise. Now, not all small businesses are aware of these challenges, but we are hearing more and more concerns, so we are very concerned about them.
Facebook: 4q20's revenue was $28.072 billion, up 33% year on year, exceeding expectations Facebook:3Q20 Financial report teleconference record Zuckerberg said the epidemic situation has increased users' demand for the platform community. Facebook: 3q20's revenue was 21.470 billion US dollars, up 22% year on year. Snap: 3q20's revenue was 678.9 million US dollars, up 52% year on year. Facebook: 2q20's net profit was 5.178 billion US dollars Zuckerberg says India is a huge opportunity Snap:2Q20 Financial report teleconference record Daily active users increased by 17% year on year to 238 million. Everyme won another $2.15 million round a financing from Tencent: how does Facebook coexist with its two competing products? QQ and wechat Facebook: 1q20's revenue increased by 18% year on year, with 3 billion monthly live users
If you want to get the full report, you can contact us by leaving us the comment. If you think the information here might be helpful to others, please actively share it. If you want others to see your attitude towards this report, please actively comment and discuss it. Please stay tuned to us, we will keep updating as much as possible to record future development trends.