TrendForce
It is estimated that the global output value of wafer foundry industry will reach 94.5 billion US dollars in 2021 From TrendForce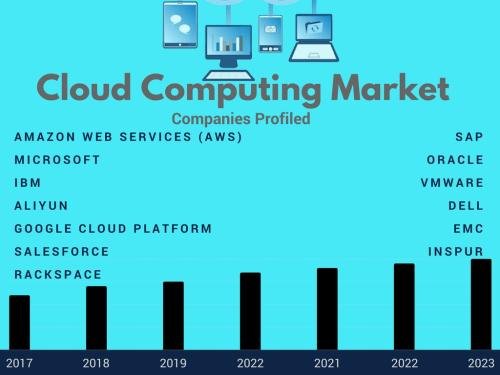 The following is the It is estimated that the global output value of wafer foundry industry will reach 94.5 billion US dollars in 2021 From TrendForce recommended by recordtrend.com. And this article belongs to the classification: TrendForce.
According to trendforce, the semiconductor industry has undergone structural changes in the post epidemic era, coupled with the alternation of 5g and WiFi 6 / 6e communication generations and the booming development of HPC applications. Even if the demand of residential economy such as pen and TV is back to normal after the global vaccination and epidemic situation is under control, the product specification conversion driven by the change of communication generations will still support the semiconductor capacity utilization at a relatively high level. In 2021, some manufacturers will continue to expand new production capacity. It is expected that the output value of the whole wafer foundry industry will reach a new record of US $94.5 billion this year, with an annual increase of 11%.
From the perspective of various terminal demand performance, driven by 5g and HPC, it is estimated that the annual growth rate of server and workstation shipment will be improved this year; secondly, the penetration rate of 5g mobile phones will rise to 37%, and the annual growth rate of shipment will be about 113%; thirdly, the momentum of pen and TV shipment will continue to be boosted by the housing economy, and the annual growth rate of shipment is estimated to be about 15%; finally, with the rapid development of governments during the epidemic period In addition to the subsidy and multi-channel audio-visual streaming service, the trend of replacing ultra-high resolution panel (4K / 8K) with smart TV is remarkable. It is estimated that the global TV shipment will grow at an annual rate of about 3%.
Due to the constant demand of terminals, the demand of various application ICs, such as CIS, DDI, PMIC, has increased sharply. Cloud computing services based on HPC platform, such as IAAs, PAAS, SaaS, also have a large demand for various high-end processors and memory. On the whole, trendforce believes that with the steady growth of various types of terminal demand, the corresponding IC process technology platform is still affected by the crowding out of wafer capacity allocation, and the short-term OEM market shortage has not eased.
With the structural transformation of semiconductor industry, some manufacturers will gradually expand their production capacity in 2021
Observing the development plans of semiconductor manufacturers this year, TSMC and SamSung of the first echelon will focus on the R & D, plant expansion and production expansion of 5nm and below processes to support the vigorous development of HPC related applications, while SMIC, UMC and Gexin of the second echelon will focus on the R & D, plant expansion and production expansion of 5nm and below processes (GF) mainly expands mature processes such as 14 ~ 40nm to support the huge demand of communication technology changes such as 5g and WiFi 6 / 6e, as well as multiple applications such as OLED DDI and cis / ISP. At present, although SMIC is limited, the plan of new plant in Beijing continues, and the existing plants in 8-inch and 12 inch also have active expansion plans. Therefore, there are still relevant funds available for the purchase of non American equipment and the construction of new plants.
It is worth mentioning that because DUV immersion equipment is required for processes below 45 / 40nm (inclusive), the capital expenditure is relatively high. Taking 45nm as the cut-off point, the expansion of technology nodes above 65 / 55nm (inclusive) is a more economic investment for fabs. Therefore, for example, PSMC, tower semiconductor, vanguard and hhgrace, the expansion of 55nm or above or 8-inch plants is the main way to meet the needs of large-scale DDI, tddi and PMIC. Read more: trendforce: the global DRAM output value will reach 17.1 billion US dollars in the second quarter of 2020, up 15.4% in the quarter SSD quotation increases by 3-8% in the first quarter of 2021 trend force: the overall average DRAM price will stop falling and stabilize in the first quarter of 2021 Growth against the trend 19.8% trendforce: SMIC is listed as a military enterprise by the United States, and its development will be impacted again DRAM price is easy to rise but hard to fall in the fourth quarter of 2020 DRAM price expands to 13% ~ 18% trendforce: DRAM spot price has not seen a long-term rise, but DRAM price is still under pressure in the second half of the year
If you want to get the full report, you can contact us by leaving us the comment. If you think the information here might be helpful to others, please actively share it. If you want others to see your attitude towards this report, please actively comment and discuss it. Please stay tuned to us, we will keep updating as much as possible to record future development trends.
RecordTrend.com is a website that focuses on future technologies, markets and user trends. We are responsible for collecting the latest research data, authority data, industry research and analysis reports. We are committed to becoming a data and report sharing platform for professionals and decision makers. We look forward to working with you to record the development trends of today's economy, technology, industrial chain and business model.Welcome to follow, comment and bookmark us, and hope to share the future with you, and look forward to your success with our help.