Online car Hailing
User Research
Research Report on digital platform and female ecology in 2021 80% female online car Hailing drivers buy their own cars From sound of dripping water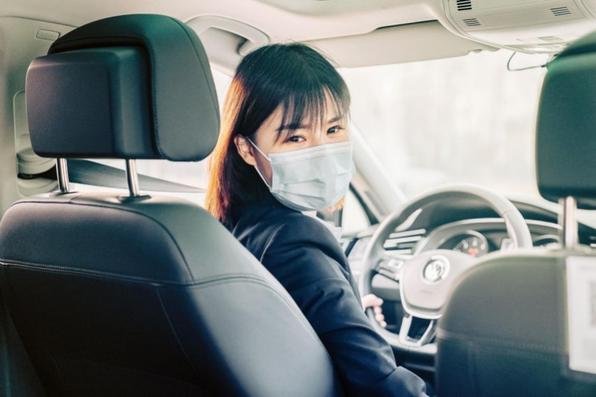 The following is the Research Report on digital platform and female ecology in 2021 80% female online car Hailing drivers buy their own cars From sound of dripping water recommended by recordtrend.com. And this article belongs to the classification: User Research, Online car Hailing.
On March 8, Didi released the Research Report on didi digital platform and female ecology, focusing on the rise of female power in the male dominated driver industry. According to the report, in the past eight years, a total of 2.715 million female online car Hailing drivers in the world have earned income from didi platform, including 2.37 million Chinese women and 12000 women from poor families who set up files and cards. Especially since last year, the number of newly registered female online car Hailing drivers in China has exceeded 265000, which has become an important support for didi platform.
The average age of these female drivers is 36, and more than half of them are born in 1980s, accounting for 52.1%. More than half of the female online car Hailing drivers have been driving for more than 10 years, 57% of them will change their tires by themselves, and 25% of them have repaired their cars by themselves.
Among them, nearly 80% of the female online car Hailing drivers bought cars on their own economic strength, and more than 30% of the female drivers were the main source of income at home. However, more than 80% of female drivers need to support minor children, and more than 90% need to support the elderly. 66.1% of female drivers drive online car Hailing because they can control their time flexibly, and 56.9% of female drivers drive online car hailing in order to increase their income.
The advantages of women engaged in online car Hailing are also increasingly prominent. The top three in the evaluation of advantages are "more careful and patient", "easier to obtain the trust of female passengers" and "more stable driving". According to the survey, 24% of female online car Hailing drivers have no record of traffic violations throughout the year, and the service of female drivers has been generally praised by passengers on didi platform.
When fighting against COVID-19, a large number of female drivers on the dripping platform voluntarily joined the driver to support the motorcade. For example, Master Wang Li of Wuhan, who has worked in the community for more than 11 hours every day and has traveled more than 10000 kilometers, was awarded the honorary title of "national upward and good youth" by the Central Committee of the Communist Youth League in 2020. In March this year, he was awarded the Title of "ten moving people" of national women's volunteer service by the all China Women's Federation.
In addition, women's sense of security for online car Hailing has also been significantly improved. According to the report data, more than 90% of female passengers have taken safety measures such as 110 alarm, audio and video recording, number protection, three certificates verification, safety information push and travel sharing, and female drivers are satisfied with various safety measures of the platform such as in car broadcast alarm display tools, offline protection skills training, and dangerous order recognition system However, the average temperature was above 80%.
In 2017, Didi travel CEO Cheng Wei and President Liu Qing jointly launched the establishment of didi women's network (ddwn), an organization aimed at empowering didi female employees. By launching a number of courses and activities, ddwn creates a diversified corporate culture and a more inclusive career development environment for female employees. According to Didi's internal research, 70.3% of female employees think that the biggest gains from ddwn are self-improvement courses and tools, 55.2% of women have gained sisters and partners, and 50.3% of women have found a sense of belonging in Didi.
Read more: didi: report on safety transparency of Q2 drunken passengers in 2020 Nearly 40% of sexual harassment is caused by male passengers harassing male drivers OAAA: US outdoor advertising revenue reaches US $8.6 billion in 2019 camia: investigation report on information authenticity test behavior of Indonesian digital platform didi: 2020 driving industry development report Forrester: Google is the most powerful digital platform Accenture: five measures open the door to digital platform victory (with download) Deloitte | consumer review Digital forecast 2015 (28 pages) didi: safety transparency report of q1-q3 drunken passengers in 2019 didi: employment report of didi platform in 2017, with income of over 21 million people didi: ranking of China's most hardworking IT companies in 2016 didi: "post-80s" become the main force of drivers in 2016 After the merger, Didi's three short-term benefits and four long-term benefits: 2015 congestion report: Chongqing surpasses Beijing to become the first congestion in China; 2017 Q2 traffic operation report: Harbin becomes the most congested city in China; 2016 intelligent travel report: congestion in third and fourth tier cities intensifies
If you want to get the full report, you can contact us by leaving us the comment. If you think the information here might be helpful to others, please actively share it. If you want others to see your attitude towards this report, please actively comment and discuss it. Please stay tuned to us, we will keep updating as much as possible to record future development trends.
RecordTrend.com is a website that focuses on future technologies, markets and user trends. We are responsible for collecting the latest research data, authority data, industry research and analysis reports. We are committed to becoming a data and report sharing platform for professionals and decision makers. We look forward to working with you to record the development trends of today's economy, technology, industrial chain and business model.Welcome to follow, comment and bookmark us, and hope to share the future with you, and look forward to your success with our help.