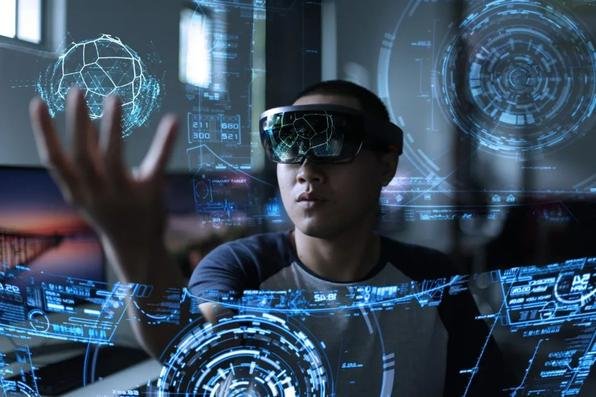 RecordTrend.com is a website that focuses on future technologies, markets and user trends. We are responsible for collecting the latest research data, authority data, industry research and analysis reports. We are committed to becoming a data and report sharing platform for professionals and decision makers. We look forward to working with you to record the development trends of today's economy, technology, industrial chain and business model.Welcome to follow, comment and bookmark us, and hope to share the future with you, and look forward to your success with our help.
The following is the Augmented reality by 2020 From ABI Research recommended by recordtrend.com. And this article belongs to the classification: ABI, Venture capital, Virtual reality (VR).
By 2020, the total investment in the augmented reality (AR) and virtual reality (VR) markets has exceeded US $2 billion (EUR 1.69 billion). According to the latest report of ABI research, a global technology market consulting company, more than $1.3 billion has been used for financing AR and VR companies, and more than $500 million has been used for M & A transactions, involving the enterprise and consumer markets, as well as hardware, software and services.
"The rise of novel coronavirus pneumonia and the long-range economy has brought new demands and trends to consumers and enterprises, and has promoted the financing and acquisition transactions in AR/VR (remote) healthcare, family entertainment and virtual collaboration tools," said E Leif Arthur Rya Research, research analyst at ABI Research. Kouri explained, "novel coronavirus pneumonia is also not affected by the economic uncertainty, but the number of companies and projects failed significantly less than in previous years. In addition, the main driving factors behind M & A transactions and financing are the expansion of market territory and the improvement of solutions to better meet higher demand and stand out in the competition, rather than corporate rescue investment. "
In the AR market, hardware has proved to be an important and attractive investment point in 2020, especially with the continuous growth of the market, consumer hardware. Some ar / MR smart glass manufacturers, such as mad gaze, nreal, Mira, magic leap and North, which have been acquired by Google, have received huge sums of money in 2020. In the VR market, media, entertainment and game studios such as thirdverse and survivos have achieved success, and VR healthcare companies ossovr and Oxford VR, which specialize in training, have also achieved success.
However, the software has not been forgotten, and there have been some remarkable series of investments this year. Although it's not technically financing or M & A, unity's $1.3 billion initial public offering highlights the importance of a strong content creation platform. Librestream, an enterprise platform provider, augmedics, spatial, a collaboration platform, and popul, an AR marketing creation platform, all received more than $1 million in financing in 2020. Apple is also actively involved in the acquisition of software and platforms, launching VR collaboration platform spaces and VR content company nextvr.
"No doubt, novel coronavirus pneumonia is also disrupted in the AR/VR market, as in many other industries, especially in the second quarter of 2020. However, in the third and fourth quarters, financing activities increased due to a deeper understanding of the market and a better understanding and assessment of the value that AR / VR solutions can generate. M & A is an indicator of market health and growth. As a way to create value and expand scale, it helps enterprises recover and maintain competitiveness during the economic downturn, and expand their capabilities and markets that can be handled in the future. " Curie concluded.
Source: Advanced Television * this article is compiled by the future media network
More reading: CB insights: media companies vie to invest in virtual reality and augmented reality startups IDC: AR market size is expected to be twice that of VR market in 2021 IDC: in Q2 of 2017, global VR / AR helmet shipment will reach 2.13 million, with a year-on-year growth of 25.5% CB insights: financing of virtual reality startups will increase by 347% digi capital: AR / VR investment has reached $1.1 billion in 2016 CB insights Insights: acceleration of M & A in augmented reality and virtual reality Insights:2016 In Q2, the investment of start-ups in Ar / VR field dropped to US $200 million. IDC Japan: in Q3, the global sales of AR / VR head displays reached 306 million in 2016. CB insights: in Q1, 2016, the virtual reality and augmented reality field obtained US $1.1 billion investment. CB insights: the gap between the virtual reality and augmented reality investment transaction volume is widening Research: it is estimated that the shipment of virtual equipment will reach 25 million in 2025, with an annual growth of 128%. Innovation and entrepreneurship | virtual reality (VR) industry depth report virtual world is so big, I want to see virtual reality: science fiction dream and order challenge digi capital: it is estimated that the global market scale of augmented reality (AR) and virtual reality (VR) will reach 150 billion US dollars in 2012. Guohai Securities: Augmented Reality (AR) Industry depth report: transcending reality and reshaping the world (download attached)
If you want to get the full report, you can contact us by leaving us the comment. If you think the information here might be helpful to others, please actively share it. If you want others to see your attitude towards this report, please actively comment and discuss it. Please stay tuned to us, we will keep updating as much as possible to record future development trends.